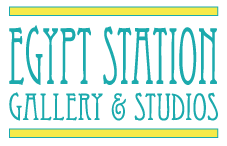 Saturday Art Club at Egypt Station
10:00-11:30 am - ages 5 to 13
JUNE 27
FOSSIL FUN!
Learn about pre-historic patterns, how fossils were made and then make your own!
---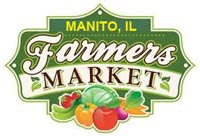 Manito Farmers Market,
"Junk In Your Trunk" and
Pork Chop Tuesday Begins on June 9th!
PORK CHOP TUESDAY!
Every Tuesday (beginning on Tuesday, June 9th) we will be downtown with our fundraiser for Friday Night on Broadway's "It's a Wonderous Life in Manito". We will be grilling our pork chops and brats, serving from 5:00 p.m.-7:00 p.m.
JUNK IN YOUR TRUNK!
Don't want to hassle with a garage sale but have some things too good for the curb? Load them up and bring them downtown. Although, you can sell any items, each week we will offer a specific theme. The "Junk in Your Trunk" will begin on Tuesday, June 9th. If you have any questions concerning the "Junk in Your Trunk" please call Debbie Kalhammer at 968-6853 Diane Beebe at 968-6111.
FARMERS MARKET!
Also beginning on Tuesday, June 9th will be the Farmers Market. Come shop all the fresh offerings Manito residents have available and enjoy the wonderful music provided. Everyone is welcome to bring a lawn chair to sit and relax! If you have any questions or would like to play music or sell at the Farmers Market contact Alex at 309/339-3737 or Jennifer 620-3764.
WANT TO HELP?
We are looking for groups who want to help with this AWESOME weekly event. If you are interested, contact Debbie Kalhammer at 309/968-6853.
We look forward to seeing you downtown!!!
---
Trinity Lutheran Church Ice Cream Social
Trinity Lutheran Church at 110 S. Park Ave., Manito will have their Ice Cream Social on Sunday, June 28 from 4:00-6:00 pm. Menu will consist of hotdogs, bbq, fruit pies, Texas cake, and homemade vanilla ice cream. What a good way to start the summer! Please plan on attending for good food and fellowship.
If you have any questions you can call me at 309-968-7728 (home) or 309-253-2690 (cell) or email me at rcjt@casscomm.com .