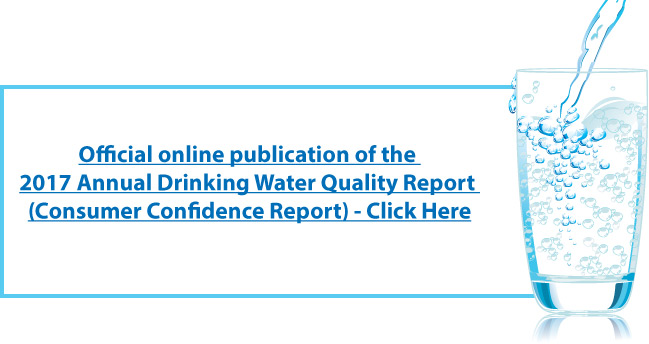 New from the


From the May 22nd edition of the Manito Review:
Manito, It Is Time For An Upgrade 2.0
As I wrote a year ago, SCO Communications is building a high-speed fiber-optic network in rural central Illinois. Starting in the Village of Manito, IL. Soon customers, residential and businesses alike, will be able to enjoy a new communications experience. Crystal clear telephone, Ultra HD TV and, of course, Gigabit Internet (1000 Mbps) delivered completely on a 100% fiber-optic network, something you usually hear about in the big cities like Chicago or St. Louis. Well not anymore, this next- generation Fiber service is coming soon!
Over the past year, I have had a website built to give future customers a way to Pre register for service. This is important to do so we can get a fairly accurate idea of the interest in this new service coming to you. When we get enough people pre-registered we can move forward with the build. This will give the citizens of Manito a choice for Home Phone, Cable TV and Internet (with no data usage limits) providers. So visit www.scocommunications.com and click on "Sign Me Up".
Fiber to the home (FTTH) is the delivery of a communications signal over optical fiber from the operator's switching equipment all the way to a home or business, thereby replacing existing copper infrastructure such as telephone wires and coaxial cable. Fiber to the home is a fast-growing method of providing vastly higher bandwidth to consumers and businesses, and thereby enabling more robust video, internet and voice services.
In today's society with Smartphones, Tablets, and Laptops the need for bandwidth grows each day. FTTH can provide that bandwidth. With Gigabit Internet customers will be able to connect multiple devices at speeds 20 times faster than the US average household (50X faster than any speed offered in Manito at this time), all while streaming Ultra HD TV and talking on the phone. Visit us at www.scocommunications.com or at facebook.com/scocomm.
Welcome to the next Gigabit City.
Mason County Democrats Cookout~Forest City Park
The Mason County Democrats will be hosting a complimentary cookout at the Forest City Park on Thurs., May 24, 2018. The event will begin at 5:30 with a social hour with food and beverages to follow. Honored guests will include Sheriff Paul Gann, Treasurer Cari Meeker, Supervisor of Assessments Kristi Poler, States Attorney Roger Thompson, County Clerk Summer Brown, Coroner Mike Hurley, County Board Ken Walker, Eldon Garlisch, Darell Sarff, Bill Parsley, Candidate for State Representative John Curtis. Mike Hagney will provide the music.
Bring a friend and lawn chairs. For further details contact Jay Briney Mason County Democrat Chairman 217-671-1236.
Memorial Day Service
The Hill-Palmer American Legion and the Forman Fire and Ambulance will conduct Memorial Day services on Monday, May 28th, at 10:00 a.m. At Memorial Park in Manito. Coffee and donuts will be served after the ceremony. All members of the community are urged to attend.
Green Valley Veterans Memorial Day Ceremony
A Memorial Day ceremony will be held at the Green Valley Veterans Memorial on Monday, May 28 at 9:15 am --note change in time.
Flag raising by the Green Valley Fire Dept Honor Guard.
Dedication of newly installed Veteran bricks.
Speaker: Justin Schmidt, former US Army chaplain - "Freedom is the gift the Soldier gives his/her Country"
Gun salute and Taps by the Delavan-Green Valley American Legion Post 382.
Farm Safety Day Camp Is June 15
This year's Farm Safety Day Camp will be held on Friday, June 15, at the Mason County Fair Grounds in Havana, from 8:30 a.m. to 1:00 p.m. This is jointly sponsored by University of Illinois Extension in Fulton and Mason Counties and Fulton County and Mason County Farm Bureaus. There is no charge to attend, but pre-registration is required, by June 8.
All kids need to know about farm safety. Safety topics covered will include Livestock and Animals, Fire, Food, Weather, Cyber/Personal, Water and Boating, Electricity, and Natural Gas. There will be a Live Line demonstration as the finale.
Farm Safety Day Camp is for kids ages 6 and up. Parents are encouraged to attend.
Lunch is provided. For a copy of the registration form, call the Fulton County Extension Office at 309-547-3711 or the Mason County Extension Office at 309-543-3308. It is also posted on the Extension website, http://web.extension.illinois.edu/fmpt/ (Click on 4-H in Fulton County). Registrations are due by June 8, and can be mailed or brought to the Fulton County Extension Office, 15411 N IL 100 Hwy, Lewistown IL 61542, or the Mason County Extension Office, 127 South High, Suite 1, Havana IL 62644. You may not register by phone; however, you may fax to 309-547-3713. A parent signature is required on all registrations. Youth who are pre-registered by June 8 will receive a free gift at the conclusion of the event.
For more information on Farm Safety Day Camp, call 309-547-3711 or 309-543-3308.
Emmanuel's Warehouse
We hope to hold the regular monthly food giveaway... Emmanuel's Warehouse Monthly Drive Thru Food Pantry will be serving on Saturday, June 9th at the American Legion (201 South Broadway Street, Manito, IL) from 11:30 a.m. till until everything is gone. Remember no proxies unless approved by President Dave Crigger or Rosemary Palmer. Emmanuel's Warehouse is for those in need in the Midwest Central communities.
Please call Rosemary Palmer at (309) 545-2423 for any needed information.
From the Chief
If you've wondered just how these scams unfold, and what happens at each stage, here is the step by step description of the typical lottery, Nigerian, AFF etc. scam:
The scammers get your name and email address, physical address or phone number.
Maybe they found your email address somewhere online. Maybe you entered a "sweepstakes" or win a car, tv or free vacation in a box at the shopping mall. Somehow they got hold of your email address or other means to contact you.
Scammers write up a scam email or letter.
Scammers create a fake lottery or sweepstakes winning or "grant" email, a letter from a lawyer or "barrister", government official, bank, "compensation for a business deal", or acting as a "transfer manager" or whatever they think you will believe. Nothing in the winning notification letter is true. Don't rely on appearances. They may copy logos, photos, names, addresses and website links from real, legitimate organizations, to make their scam appear more genuine.
You receive the email, letter or call
The emails or letters are sent by people working together in a fraud cell. The cell is a part of a fraud ring that consists of a few members who work under direction of a fraud ring leader. If you saw them at work, you would see a crowded room with laptop computers and cell phones. They're now waiting for you to contact them, so they can begin to con you.
You contact the scammers and give them personal information
After you answer the first letter, they will write back asking for your personal identification. Sometimes, they ask for this information in the first email. This is used to steal your identity. They steal your identity by using your personal banking information, passport number, driver's license number, or credit card information. They don't care whether your credit is good or bad. They use this information to:
• open accounts you don't know about.
• buy things on these credit cards, in your name and then do not pay for them.
• take out loans in your name and do not repay them.
• commit crimes using your name and leave you responsible.
• Felons may even get jobs using your name.
Creditors will contact you asking for their money. Police will contact you and may even detain you for questioning to determine if you are telling the truth.
They want your money
Next, they begin to con you for money. They usually ask for money in the second or third letter; sometimes they ask for money in the first letter or the fourth letter. Legitimate lotteries and sweepstakes) NEVER ask for money at ANY time. Keep these points in mind:
Taxes are never paid through anyone else or by anyone else. If you really win a real lottery or sweepstakes, the only money you owe is the tax, which you will pay directly to your government, AFTER you receive the winnings. This is true in every country, worldwide.
There are NO other fees: no bank fees, storage, shipping, or "insurance" ("hardcover" or any other kind)
Any documents they send you are counterfeit or forged.
There is no document to be signed stating that the "winnings" will not be used for terrorism or illegal purposes.
Lottery money is not stored at a "security house".
Lottery money is not shipped in cash.
Lottery money is never sent by courier.
What if they send me a cashier's check? Can't I just cash it?
ABSOLUTELY NOT! The check or money order you have received is certain to be COUNTERFEIT or stolen. If you cash it, you will be responsible for the entire amount. You may also be arrested for fraud. Legitimate lottery winnings are sent by check using DHL, UPS, or FedEx. The check has the lottery company name on it, no other names! The address, phone numbers and any other information on the check will match the real lottery company. It will be one that you can verify on your own, without asking the people who wrote the letters, such as doing Google search on the name of the lottery and visiting their website.
You can go to this website and verify the routing number on the check and get the bank's phone number, then call the bank to verify that the account is real and the check is real.
But they said I have to Western Union or Money Gram them part of the check to release my winnings!
If you did, you cannot get your money back. Once the funds are sent through Western Union and picked up at the other end, there is no trail to follow. You don't even know to where you sent the money or who actually picked it up. The funds you sent can be picked up at any Western Union or MoneyGram office anywhere in the world, by anyone who supplies the name and identification on it, which is usually made up / false. The criminals walked out the door of the office with your money and disappeared, never to be seen again.